Def Jam Vendetta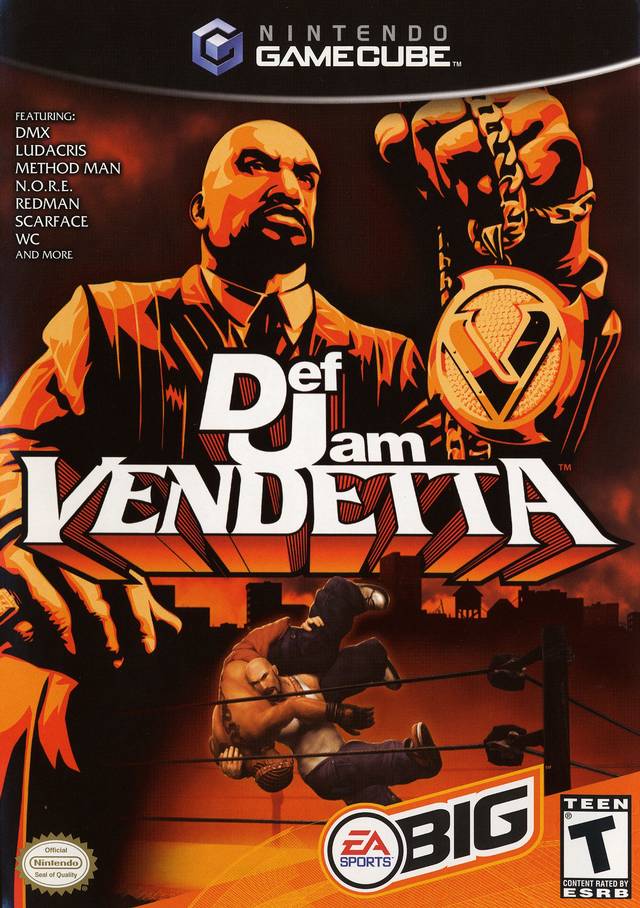 Game title:
Def Jam Vendetta
Platform:
GameCube
Region:
USA
Genre:
Downloads:
not available
Def Jam Vendetta for GameCube is an action-packed fighting and sports game. The game allows you to create a character and battle your way to the top of the rap and hip hop scene. Players can choose from a variety of fighters and customize their character with clothing, tattoos, and other items. The game also offers a variety of locations and venues, including famous hip hop locations, as well as bonus levels.
Gameplay is fast-paced and exciting. The controls are intuitive and easy to learn, and the graphics are vibrant and detailed. There are plenty of moves and combos to master, and the game features a variety of single and multiplayer modes. The story mode follows a linear path, and the player can also take part in tournaments, battles and challenges.
Overall, Def Jam Vendetta is an enjoyable and exciting game. It has plenty of content to keep players entertained, and the visuals, controls, and sound are all top-notch. If you are a fan of hip hop culture or fighting games, this is definitely a game worth checking out.