Mario Party 4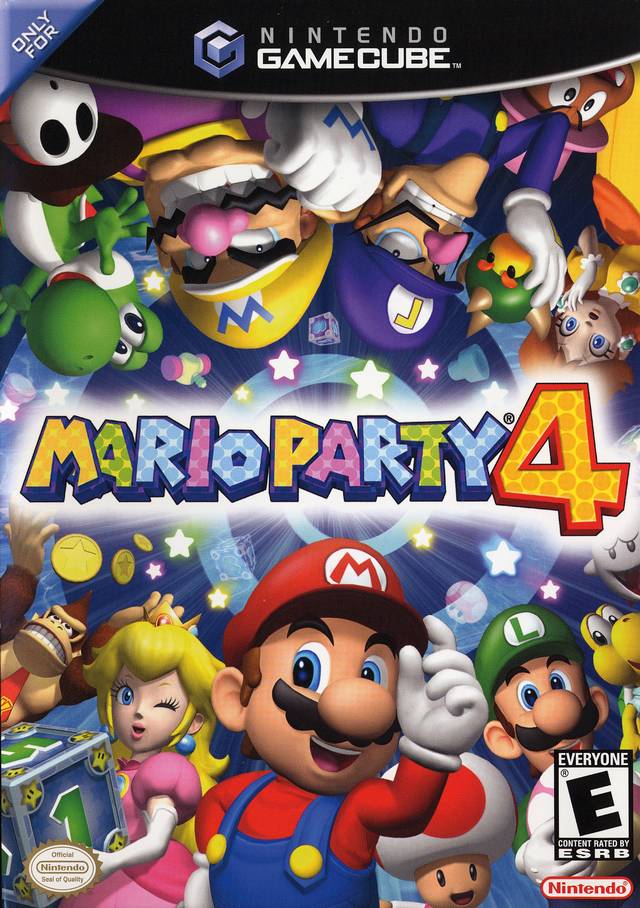 Game title:
Mario Party 4
Platform:
GameCube
Region:
USA
Genre:
Music, Misc, Mario
Downloads:
not available
Mario Party 4 is a great game for the GameCube that offers a variety of genres including music and Mario-themed fun. The game features a plethora of mini-games, from classic Mario themed activities such as racing and sports to more creative music-based tasks. The presentation of the game is also quite impressive, with sleek visuals and detailed characters.
The main portion of the game contains a board game style play, which heavily relies on luck and chance. The board game plays very similarly to the classic Monopoly, in that the players roll dice and move around the board. The main difference in Mario Party 4 is that the boards are not randomly generated, but rather are made up of pre-made levels. This helps add an important strategic element to the game, as the players must pick their moves carefully and try to get the most stars and coins as possible.
Mario Party 4 also features a wide array of game modes, such as the mini-game tournament and the duel battle. The tournament mode is especially fun, as it allows multiple players to compete in a series of mini-games and be ranked on a leaderboard. The duel battle mode is a fun twist on the classic board game style, as it pits two players against each other in a turn-based battle of wits.
Overall, Mario Party 4 is a great game for anyone looking for a fun and challenging party game. The mix of luck and strategy makes it an enjoyable experience, and the variety of game modes ensures that you won't get bored. If you're a fan of Mario and party games, then Mario Party 4 is definitely worth checking out.