SSX Tricky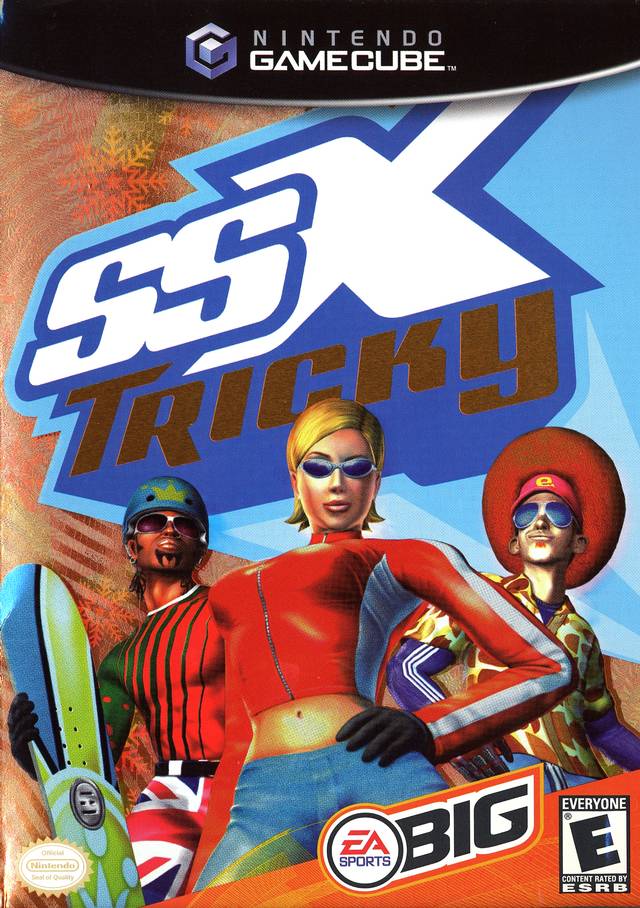 Game title:
SSX Tricky
Platform:
GameCube
Region:
USA
Genre:
Downloads:
not available
SSX Tricky for GameCube is an exhilarating racing and sports game that will have you hooked from the start. With spectacular visuals and a unique racing experience, this game is certainly worth playing.
The game offers a wide range of tracks and tricks to master, and the challenge of competing against friends or the computer keeps you on your toes. The controls are easy to learn, and the gameplay is intuitive and fast-paced, making for an enjoyable experience.
The graphics are outstanding and the soundtrack is excellent, with a range of catchy music to keep you entertained. The levels are varied and engaging, and the unlockable characters add replay value to the game.
Overall, SSX Tricky is an incredibly fun and challenging game that will keep you entertained for hours. If you're looking for a thrilling racing game, this one is definitely worth checking out.