Duck Dodgers Starring Daffy Duck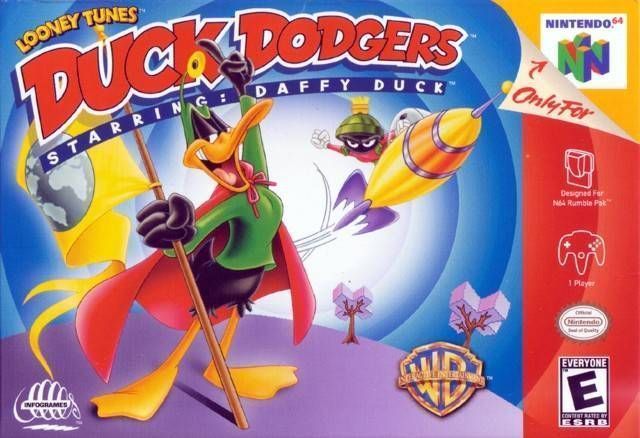 Game title:
Duck Dodgers Starring Daffy Duck
Platform:
Nintendo 64
Region:
USA
Genre:
Downloads:
not available
Duck Dodgers Starring Daffy Duck is a classic platform game released for the Nintendo 64 console. You take on the role of the loony Daffy Duck, who is in search of the rarest of gems known as the 'Gem of Quackness'. The game features a variety of levels, from a space station, to a haunted castle, to a space exploration ship.
Gameplay wise, Duck Dodgers is an enjoyable platformer. You will have to jump, duck, and use special power-ups to make your way through the levels. There are many hidden items and bonuses to collect, as well as bosses to defeat. The controls are easy to learn and the graphics are bright and colorful, which adds to the overall charm of the game.
Overall, Duck Dodgers Starring Daffy Duck is a great platform game for the Nintendo 64. It offers a unique and fun gaming experience that any fan of platformers should enjoy. The game has plenty of content, and the varying levels will keep players coming back for more. If you're looking for a classic platformer, then Duck Dodgers is one you should consider.