Mario Kart 64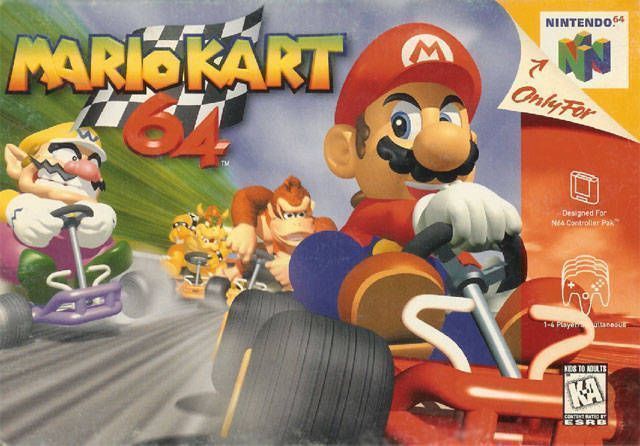 Game title:
Mario Kart 64
Platform:
Nintendo 64
Region:
Europe
Genre:
Downloads:
not available
Mario Kart 64 is an exciting and fun racing game that is sure to bring back nostalgic memories for those who played it on the classic Nintendo 64 console. The game allows you to choose from various characters, each with their own unique attributes, as you race around various tracks with your fellow players - whether they are friends or computer opponents. The game also features a variety of power-ups, which you can use to your advantage to gain an edge over the competition.
The game is a true classic and is sure to please fans of the Mario Kart franchise or those who have never played the game before. It is fast-paced, offering a challenging yet fair experience for all levels of players. In addition, the game's graphics are good, and the sound is spot-on.
In conclusion, Mario Kart 64 is a must-play for anyone looking for a classic racing game. Whether you are an old fan of the series or a novice player, you will find a lot to love in this game. If you're looking for a game to while away the hours, then Mario Kart 64 should certainly be on your list.