Turok 2 - Seeds Of Evil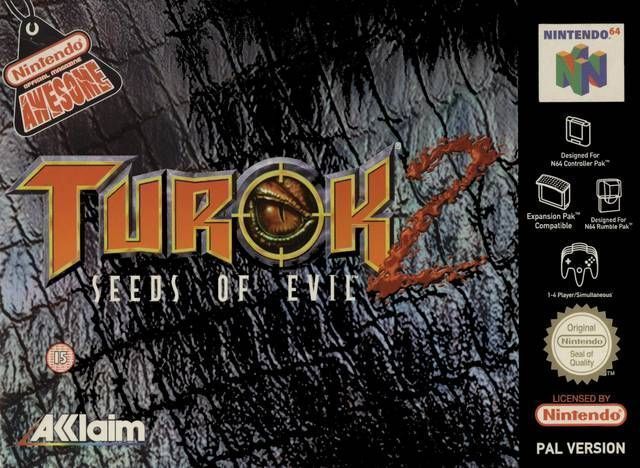 Game title:
Turok 2 - Seeds Of Evil
Platform:
Nintendo 64
Region:
USA
Genre:
Downloads:
not available
Turok 2 - Seeds Of Evil is a classic shooter game for the Nintendo 64. The game is set in a prehistoric world, where you take on the role of Turok, a Native American warrior. The objective of the game is to explore the various levels and defeat a variety of enemies and bosses. The game features great visuals and sound, as well as challenging and varied levels.
The gameplay is a fast-paced shooter, with plenty of weapons to choose from. You will need to use a mix of strategy and reflexes to complete the levels. The levels are connected by a linking hub, and each one presents a different challenge. Enemies are varied, from dinosaurs to aliens, and will require different tactics to defeat. The game also features some puzzles that must be solved in order to progress.
Overall, Turok 2 - Seeds Of Evil is a great game for any fan of the shooter genre. The visuals and sound are great, the levels offer lots of variety, and the combat is fast-paced and intense. If you're looking for an old-school classic shooter, then Turok 2 - Seeds Of Evil is definitely worth a try.