Turok - Rage Wars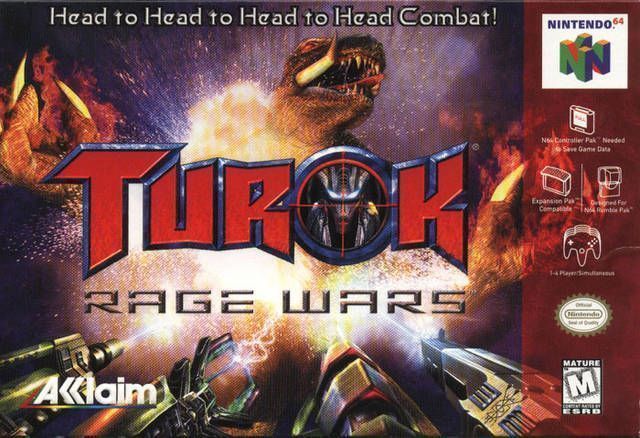 Game title:
Turok - Rage Wars
Platform:
Nintendo 64
Region:
USA
Genre:
Downloads:
not available
Turok - Rage Wars is an action-packed shooter game for the Nintendo 64 released in 1999. The game follows the adventures of the main protagonist, Turok, as he fights against an alien race known as the Primagen. The game features several weapons, including the famous Cerebral Bore, and a variety of enemies such as raptors, mutants, and dinosaurs. The graphics are quite good for a game of its age, and the sound and music are both fitting and enjoyable.
The gameplay in Turok - Rage Wars is fast-paced and challenging. The levels are varied and interesting, and the player is encouraged to explore and discover secrets. The objectives are often difficult, but the rewards of completing them are worth the effort. The levels are also quite expansive, with multiple paths to take and secrets to uncover.
Overall, Turok - Rage Wars is an incredibly enjoyable game that stands out as one of the best shooters on the Nintendo 64. It's fast-paced and challenging, and the level designs are quite inventive. The game also features great graphics and sound, and the overall atmosphere is immersive and exciting. If you're looking for a classic shooter game with plenty of challenge, then Turok - Rage Wars is the game for you.