Pokemon - HeartGold Version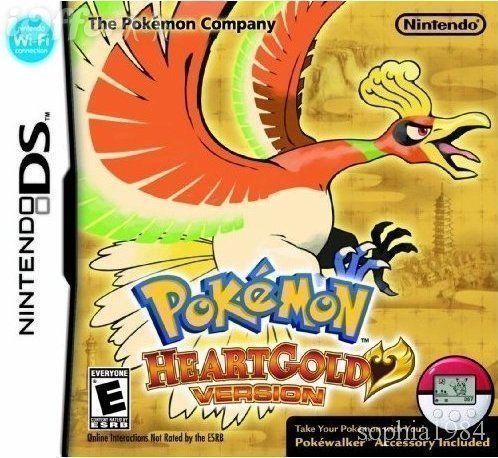 Game title:
Pokemon - HeartGold Version
Platform:
Nintendo DS
Region:
USA
Genre:
Role Playing, Pokemon
Downloads:
not available
Pokemon HeartGold Version is a fantastic game for Nintendo DS that blends Role Playing and Pokemon genres together for an immersive and enjoyable experience.
The story follows the same classic formula of Pokemon games, with you as the protagonist tasked with collecting all the Pokemon creatures, exploring the region and eventually challenging the Elite Four to become the Pokemon Champion. You can link up with other players to battle or trade Pokemon and the wireless communication works very well. The game also has a pedometer which rewards you for taking steps with Pokemon eggs that can hatch into powerful and rare Pokemon.
The graphics are also great, with colourful environments and a vibrant cast of characters. The game also boasts a great soundtrack and sound effects that help to create a truly immersive experience.
Overall, Pokemon HeartGold Version is a great game with lots of content, replay value and good graphics. It's suitable for all ages and is a great way to introduce kids to the wonderful world of Pokemon. Highly recommended!