DJ Hero 2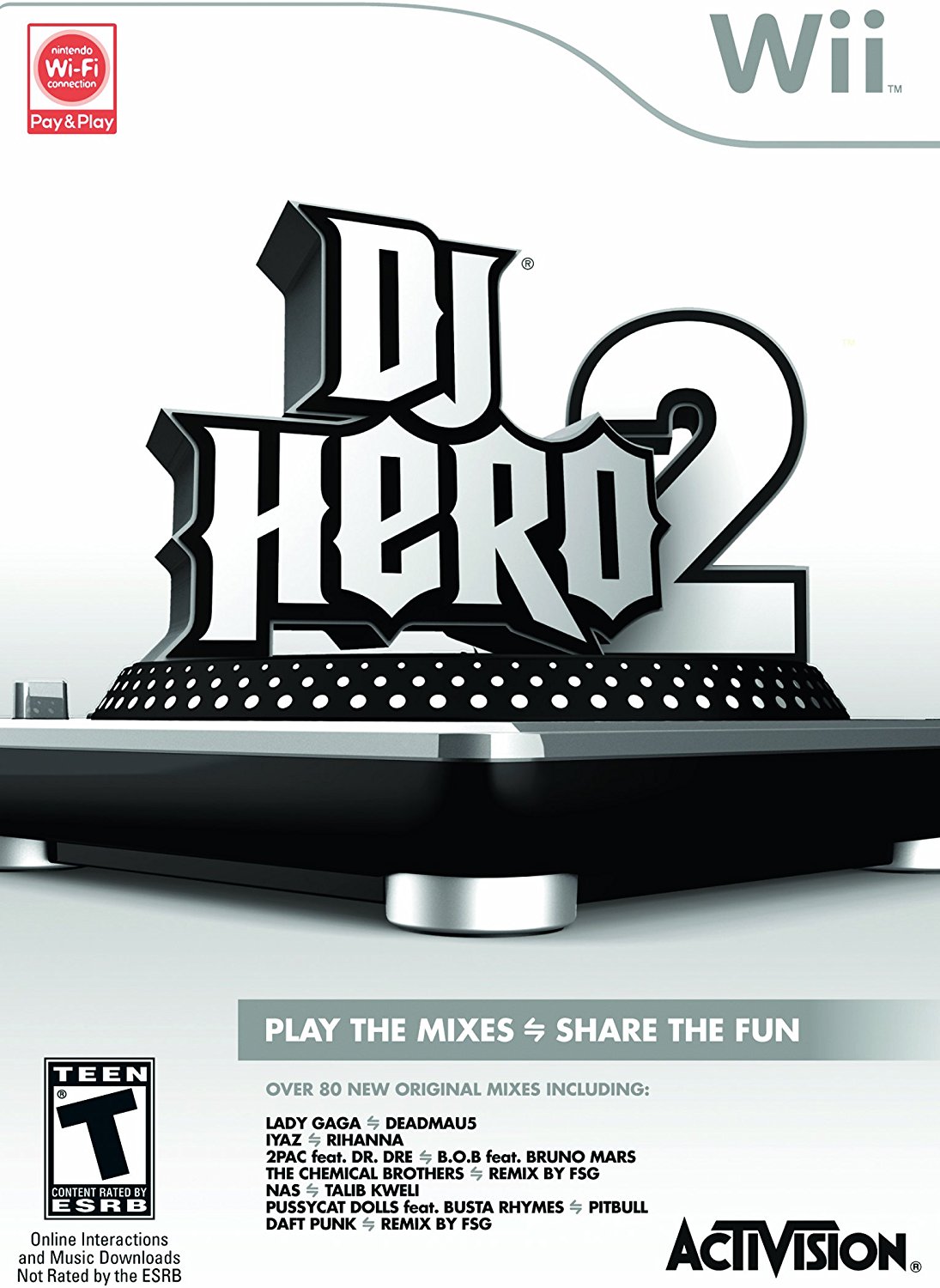 Game title:
DJ Hero 2
Platform:
Nintendo Wii
Region:
USA
Genre:
Downloads:
not available
DJ Hero 2 is an exciting game for the Nintendo Wii that combines the heart-pumping action of traditional video games with the fun of creating your own music. Players take control of a virtual turntable to mix and scratch songs in order to create their own unique beats and soundtracks. With over 70 exclusive mixes from some of today's top music artists, plus an extensive variety of characters and venues, DJ Hero 2 is an immersive and enjoyable experience.
The controls are intuitive and well designed, allowing for precise and accurate movements. The graphics are beautiful and the audio is loud and vibrant. The game also has a great selection of game modes, including FreeStyle mode and Party Play, which are great for learning the basics and mastering the game.
Overall, DJ Hero 2 is an appealing music game that is sure to be enjoyed by gamers of all skill levels. With its easy to learn controls, great selection of music and characters, and immersive experience, DJ Hero 2 is a must-have for any Nintendo Wii gamer.