Splatterhouse 2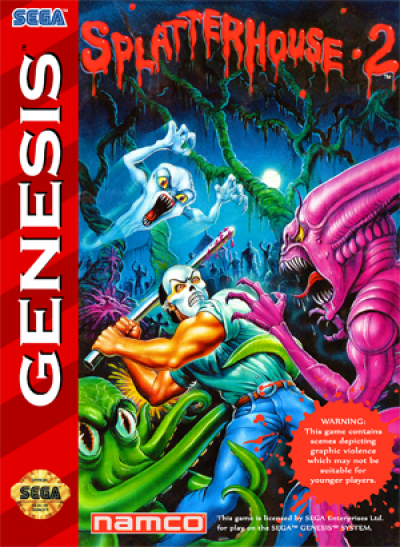 Game title:
Splatterhouse 2
Platform:
Sega Genesis
Region:
Europe
Genre:
Beat Em Up
Downloads:
not available
Splatterhouse 2 for Sega Genesis is an intense and fast-paced beat 'em up game. You play as Rick, an amnesiac who must fight his way through a variety of horrific monsters in order to save his beloved Jennifer.
The game's visuals are stunning and the controls are responsive. The enemies range from small, easily defeated creatures to massive bosses that require some strategy to take down. The soundtrack is also notable, with some intense and memorable music.
Overall, Splatterhouse 2 is an excellent game that any fan of the beat 'em up genre should check out. It's a great way to spend a few hours enjoying some intense and challenging gameplay. Highly recommended!