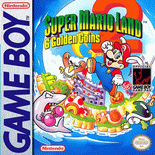 Super Mario Land 2: 6 Golden Coins
Super Mario Land 2: 6 Golden Coins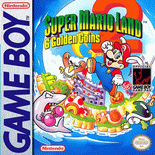 Game title:
Super Mario Land 2: 6 Golden Coins
Platform:
Game Boy
Author:
Nintendo
Release:
1992
Genre:
Action, Platform
Mode:
Single-player
Design:
Takahiro Harada, Yuzuru Ogawa, Masaru Yamanaka
Music:
Kazumi Totaka
Game manual:
Super_Mario_Land_2_-_Manual_-_GB.pdf
Play Super Mario Land 2: 6 Golden Coins online in your browser without download and enjoy with RetroMania Online Emulator! Super Mario Land 2: 6 Golden Coins is classic game for GameBoy has Action, Platform genres for Game Boy retro console. If you love GameBoy Online games you can also find other emulator games on our site.
Super Mario Land 2: 6 Golden Coins is a platforming video game developed and published by Nintendo for the Game Boy. It was released in Japan on October 21, 1992, in North America on November 2, 1992, and in Europe on January 28, 1993. Super Mario Land 2 was created by director Hiroji Kiyotake rather than Mario series creator Shigeru Miyamoto. In Super Mario Land 2, the player assumes the role of the protagonist Mario, whose main objective is to reclaim his castle, stolen by the antagonist Wario. However, the magical seal that Wario placed on the castle entrance can only be undone by collecting the six Golden Coins, which are guarded by Wario's henchmen in various locales of Mario Land. Mario's quest thus revolves around retrieving each of the golden coins in order to regain access to his castle and defeat Wario. Super Mario Land 2 is notable for its debut of Wario, who later became the protagonist of the spin-off Wario series starting with the game's sequel, Wario Land: Super Mario Land 3. At 4 megabits, it was one of the largest games on the Game Boy at the time of its release and eight times larger than its predecessor's capacity.
Super Mario Land 2 takes place immediately following Super Mario Land. While Mario was away in Sarasaland, Wario put an evil spell over Mario's world, Mario Land, brainwashing its inhabitants into believing Wario is their master and Mario is their enemy. Wario's motive behind this sudden attack was to take control over Mario's castle to have a palace of his own. After traveling through Mario Land and collecting the six Golden Coins, Mario regains entry to his castle. Mario enters and defeats Wario, who flees, breaking the spell. After Mario was successful to win the battle against Wario, he was able to regain full access to his Castle again, and everything turns back to normal.
More details about this game can be found on
Wikipedia
How to play:
Click on the joystick icon in the Super Mario Land 2: 6 Golden Coins online emulator to see how to control the Super Mario Land 2: 6 Golden Coins game